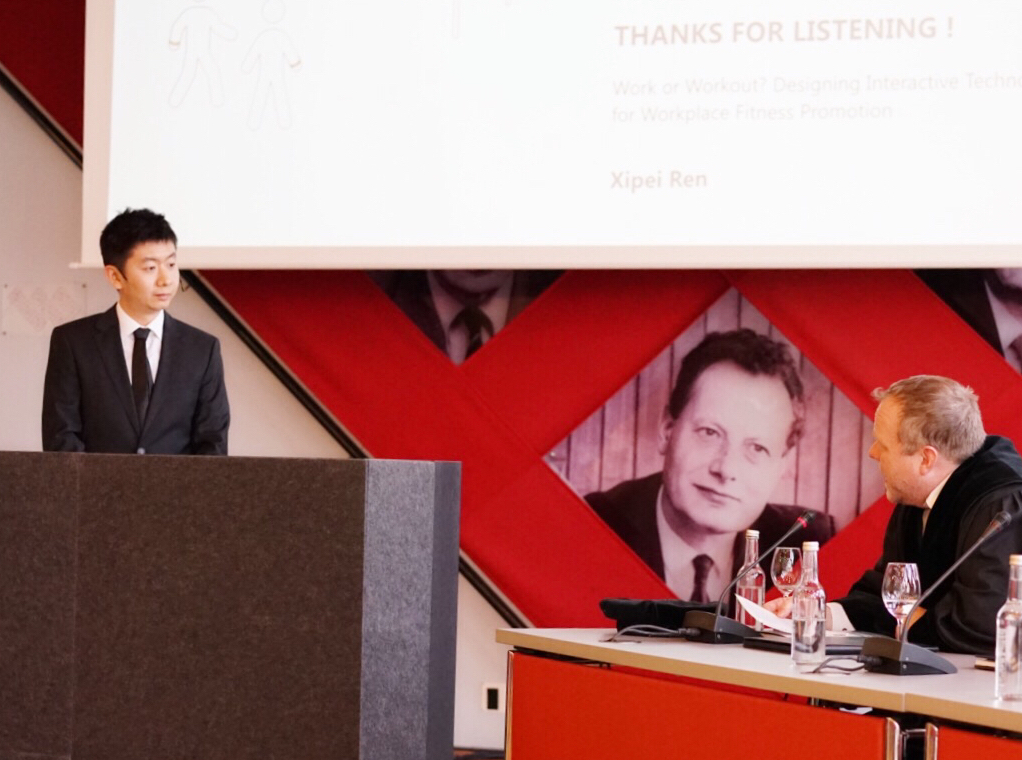 Bio
Hello, I am Xipei. As a design researcher with a background in industrial design, I am interested in exploring new forms of intelligent product service systems in relation to health promotion, human vitality, and healthcare provision.
Currently, I am a postdoc researcher in the department of Industrial Design (ID) at Eindhoven University of Technology (TU/e). I recently received a Ph.D. degree also from ID at TU/e, under the supervison of Dr.Yuan Lu and Prof.dr.Aarnout Brombacher. I regularly publish scientific papers in international journals and conferences in the field of human-computer interaction or digital health, and presents research projects in design exhibitions globally. I coach students at TU/e on design and research projects at batchelor, master, and Ph.D. levels. I sometimes travel to universities and research institutions in China to give lectures.
My research often conducts in collaborative settings with partners from academia and industry. I take qualitative inquiry and participatory design to understand users and contexts and derive design requirements for health technology; I follow iterative design processes to develop concepts, mockups, and functional prototypes; I use quantitative and qualitative evaluations to study the meaning of novel designs to people's life and measure their impacts on health, well-being, and beyond.
Recent Activities